Having a professional website is not a simple thing because you have to consider many factors that will determine the success and especially the index of pleasantness for future customers 
Often for the realization of a professional website we dwell only on the cost but not on its value that is the most important thing for our business and do not think that instead the site is imporntante to generate traffic and therefore customers and must be considered our business card, our virtual showcase in a world that today runs fast.
As we have invested for our business, whether it is a restaurant, a bar, a pub or a hotel, in the same way we must reason when we decide to make public our internet showcase that at that point will be under the eyes of an audience of different people, perhaps even from abroad and therefore accustomed to complete information and interest as well as a captivating graphics and that will allow us to have a professional website.
Saving money for something that will last over time and make public our image is not a good deal, the world is full of geeks but the real professionals know what is best for those who must put on the market their company and the best way to do it.
The investment that must be made can only be congruous and with a budget adequate to the objectives that we have set and it is obvious that a website for a few hundred euros will certainly not allow us to have interesting results, nor aspire to a policy of SEO (search engine positioning) that allows us to stand out among the best internet portals.
Each professional website is a different reality given by the taste of the entrepreneur, the hard work of the graphic designer and especially by the indispensable and important advices that the webmaster (web area technician) will give us and that must be religiously listened to for the right success of the work and the right investment that we are going to make.
It is necessary to have clear ideas about the information we want to give about our activity and the webmaster is the right person who will be able to ask us some questions to which he will be able to give clear and exhaustive answers in a short time, because anyway the professional website can't be left "under construction" forever also for an image factor and the time of the professionals has a cost that could rise if we don't know how to give answers in adequate time.
It is preferable to prepare in advance a couple of pages written on "ABOUT US", how our company was born and why it is located in a certain place that, as good entrepreneurs, you will have considered strategic, all enclosed in a couple of pages written to clarify this information and the rest decide together with the webmaster.
For professional websites that must be our showcase and simple blogs, the difference lies mainly in the knowledge of those who design, in knowing how to use communication and automation in an effective way and WordPress for most cases lends itself wonderfully both for simple pages that can be managed and expanded in the future, and for E-Commerce portals that will allow us to sell directly online, thanks to incredible plugins that also help for proper positioning on search engines.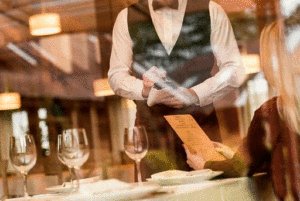 If it is not a professional website that has the function of a showcase, it is necessary to prepare to insert monthly articles related to your business, which always give the impression of a portal in continuous evolution and movement and not a website abandoned to those who visit it by chance and this, if we do not have time, we will do it to a professional copywriter who will know how to use especially the keywords to try to climb the rankings of search engines.
It's important then, in this case, to prepare monthly articles well written that, with the valuable advice that the webmaster will have left us, will give the search engines the opportunity to position them in their first pages attracting more easily visitors and then potential customers.
A professional website can be made with different timing and urgency, as always, has a different cost as the time of the professionals themselves.
Usually to get a good product that meets most of the demands with adequate costs, the average time varies from 30 to 90 days (the latter for e-commerce), but you can also get it in less time as long as you know that the costs will be higher because of the amount of work to which will be subjected the professionals who will have to prepare the way forward.
It's very important for a professional website, to take pictures that enhance the products, events, locations and very often it's not necessary to resort to a professional photographer, as the technological means that you have available very often allow even the entrepreneur, to get adequate results.
We have always had the opportunity to observe impactful images, captivating videos and visual communications with a high emotional result that can certainly help us in the creation of a professional website or a professional e-commerce that can give us satisfaction over time and bring followers and new customers.
Stores, showrooms, hotels, restaurants and accommodation facilities in general are the environments that allow us to enhance furniture, cleanliness, colors and landscapes, as well as the important courses for catering, enhancing them with plays of light and appropriate compositions of environments.
With the right photography, we can give credit to our business card to get useful contacts to make new sales and acquire new customers.
For hotels and showrooms, above all, places where events take place in great style, but also for restaurants (wedding banquets etc etc) and many other important activities, events such as openings, weddings, conventions and fairs, moments that are usually lost in the mists of time but that people often love to watch and share with friends and relatives, are an opportunity to create a dedicated area that allows the memory and above all generates in the potential new customer the right spark to identify himself and think of doing something similar.
The emotions evoked and the highlights can be recalled through photographs that will be very useful for the creation of a professional website.
WebSite one page WordPress (1 page): 2000 €
Featured WebSite WordPress (5 page) including Landing Page: 6500 €
WebSite + corporate blog WordPress: Variable price from 15.000 € up to 25.000 €
Woocomemrce e-commerce website: Price ranges from 10.000 € up to 50.000 €.
SEO services: from 1,500 € for a basic SEO optimization
CopyWriter's monthly article with SEO optimization: 350 €
These are clearly very indicative prices and are referred to the average web price lists of the market today consists of both freelance professionals and web agencies.
The cost of a website depends on the needs of the customer and the skill of the professional or Web Agency.
Turning to non-professional staff places heavy limitations on what is most commonly considered as a professional website and does not allow many important features that allow us to achieve over time the many goals of growth and development that we may have.
Try to write on GOOGLE: "encrypted bank accounts" "too much money in current accounts" "Precious Stones Investments" and see how it positions our portal SHADOIT, and so for many other articles present where thanks to our experience we were able to appear on the first page of the most important search engine often without expecting it.
Who makes professional websites does not delude the customer as others have certainly done telling him that his pages will have results similar to ours where we also happened to end up on the second or third page of GOOGLE or sometimes even in these first three pages and then when we least expected to find ourselves on the first page thanks to GOOGLE DANCE, but it is safe to say that for every job we do we give our best as if it were our portal because for true professionals every good result achieved is a satisfaction of incredible magnitude.
Who will tell you the opposite is not using professionalism and seriousness.
Everything has the right price if you want to get results that over time will become your pride and can represent your company in the right way.
  Our consultants are at your complete disposal … do not think and contact us