Ecommerce in Malta, a system related to online sales that we can assure you, works perfectly without creating problems for either sellers or buyers, in spite of what many exclusively Italian and German journalistic sources try in every way to discredit because obviously, they have to pull the water to their own mill
SHADOIT CONSULTANCY GROUP LTD is also made up of Italian staff who have taken up regular residence in Malta, not for tax reasons, where, apart from the clear waters of the archipelago and the natural and historical beauty, the difference between Maltese and Italian taxes is really laughable and Ecommerce is simplified by the Maltese Government.
Maltese real taxation is 35% for residents and Italian taxation is 45%, but the difference lies in the various levies, which are an all-Italian financial policy because in Malta, once the taxes that all citizens regularly declare have been evaded, the State does not pursue them on a daily basis.
In Italy, unfortunately, we must reluctantly admit that between direct taxes and indirect taxes we get to pay about 65%, having services that instead of being exceptional, are under the eyes of all, not quite up to what is paid by its citizens.
The ecommerce sector in Malta has developed very quickly, partly because it is linked to the Anglo-Saxon market, which has always been ahead of its time, and digitalisation is, to say the least, incredible, since there is no digital divide in other European countries, Melita (local telephone operator) brings it to him within a week with a minimum of 250 Mega synchronous (and this is incredible) at a cost of about thirty euros and with a STATIC IP that does not have to be requested but is released at the time of activation, so no favoritism of the operator or consumer's prayer to have a few more KB or a STATIC IP or a mixture of fiber optics <-> copper network for a decent speed from the 21st century speed, but a consumer right that is regularly evaded by giving the possibility to many to open an online business by registering a company.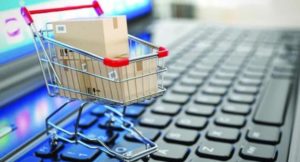 Ecommerce in Malta, as well as many other services, works perfectly and simply and the verification of what we are writing is not difficult to do because Malta is an hour and twenty by plane from Italy and it is easy to verify what we are telling.
We would like to remind you that in order to open an ecommerce business in Malta you obviously need to register a company, which, by the way, costs less than in other European countries.
The Maltese Chamber of Commerce (Malta Business), is not a passive subject only to ask for money annually without giving anything or demanding more money to give something, but supports the entrepreneur, especially thanks to accountants who know how to do their job well, and provides tools that help the citizen to set up functional and satisfactory Ecommerce for those who buy.
For Ecommerce in Malta, there are active consultants, again made available by Malta Business, who undertake an analysis of the Ecommerce project to ascertain its strengths and weaknesses and enable the merchant to develop his business in the best possible way.
Ecommerce in Malta works mainly because Malta Business assesses and studies the coherence of the products or services for the various target markets and helps and advises the business man on the best legislative requirements and corporate schemes for the activity he is about to undertake, even copyright protection and all the necessary elements.
By now, you know well the mechanisms to open an Ecommerce in Malta, which allows a clean and fair trade and that is putting in trouble serious Ecommerce of other European countries that, as every European citizen has understood, only have the interest to make money and sink the European project for the personal interest of some politicians and / or lobbies related to the Big Ecommerce.