Internet advertising and the unquestionable importance when you want to reach many users and you realize the need to be known
The first thing to do in order to make an internet advertising that is really impressive, is to have a professional website that is the showcase of our company and can give the visitor all the feelings, but above all, information necessary to understand the product that intends to use or buy.
The SHADOIT CONSULTANCY GROUP, in agreement with its partner companies, has started sponsoring banner ads on its company showcase and popup banners to make them available to a client that is certainly interested, strong in the number of daily views and the excellent positioning for many articles inserted over time that are very often the object of evaluation and reference for people in the financial sector as well as computer science.
The realization of an internet advertising must recall images present on your virtual showcase so as not to disorient the visitor, it must have simple and comprehensible phrases that already give him an indication of what he will be viewing on his browser.
Does Internet Advertising Work ?
From the growth it would seem so.
Internet advertising has grown 17% since 2004, bucking the trend of global economies.
At a time when the recession has put so many companies in crisis, it can be considered an economic miracle, also due to the fact that it WORKS better than traditional advertising and costs enormously less.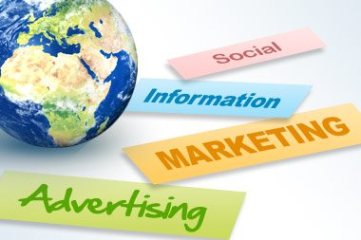 The signs of economic and financial growth in Italy and in the other countries of the European Union can be perceived from a variety of factors, including the advertising that companies make, especially on the web, and the e-commerce sites that are registered daily and are on the rise.
Before, many companies made use of billboard advertising, which just so happened to show more and more web and email addresses, many relied on advertising on the closed circuits of television gyms and more, but in the end an address oriented to the big net, internet advertising, always popped up.
The small and medium entrepreneurs have then perceived that their products and their contacts increased if remarked by a good web marketing and that the right investment allowed them to have not indifferent economic returns.
Web statistics, questionnaires and other means of control played an important role in understanding that the Internet was the most economical means that, if used correctly, allowed direct contact with customers, increasing profits and providing a better quality of service, and that Internet advertising could open up new horizons for companies.
If until a few years ago, it was believed that the simple publication of a company website allowed to earn by filling it with animations but not enough content and not investing strategically in its advertising, thinking only that appearing at the top of a search engine could bring more contacts, understood to have put in place a useless strategy.
Among the many questions that we have often heard professionally, there was the one about which Internet advertising as a means of conveying business, really had all this value ?
Well, the answer is positive also because dictated by the fact that, choosing the right channels, conveying it in the most correct way, working also with the help of search engines and no longer using them as a primary means, as a result of very low costs, the results would certainly be better allowing a high number of contacts.
The Internet advertising is very important and we want to remember that the banner and search engines (if the website is not properly made), if the website is not professionally made, will bring a good return in number of contacts, but can hardly bring an economic benefit, less graphics and special effects and more content that keep the visitor on any site, are the trick to retain the potential customer and allow us to also have economic returns for purchases made by him.
A sponsored product with a banner, a right push on search engines, complete and detailed descriptions of what you want to offer, photographs not taken from other sites but made with art, can certainly bring us benefits and get what the technicians call R.O.I. (Return On Investment).

Until recently internet advertising didn't take off what was it due to ?
To those who promised you 10,000 banners at a low price and sent them to who knows which sites?
To the promise that their so-called publishers were reliable and offered you a list of sites that, for example, for those who sold cars and ended up on a site of cooking recipes, could give you returns?
Maybe it could have, but surely it would have given more on a website that gave various information and attracted a diverse audience of people.
But we, compared to other operators in the sector, what do we intend to offer you differently ?
Of course, for us the customer's internet advertising is very important and you will never end up on a site that talks about cooking recipes at least if you do not deal with pots or other related material and at that point we would propose an editorial in which to insert your Banner, we publish you first on our portal that, being a point of reference for various categories of people, whether they are companies and want to take advantage of our services, whether they are surfers arrived only out of curiosity and then any of your customers who come to read the articles of our thematic areas, we offer you the opportunity not to be catapulted into who knows what site, but on a concentrator of contacts; In addition, periodically, we realize that we have articles linked on internet portals of a certain importance, allowing us to dramatically increase our contacts and therefore your visibility (it is an induced that entrepreneurs know very well) and keep in mind that even if the SHADOIT CONSULTANCY GROUP is a young company, it boasts professionals with twenty years of experience in the computer field, up to former company administrators who know how to manage the various market situations knowing the trend and Internet advertising.
The SHADOIT CONSULTANCY GROUP has thought of various types of internet advertising always keeping in mind the efficiency and return on the service provided.
A satisfied customer is our best advertising medium.
  COMMERCIAL OFFER  
The exposed banners for your Internet advertising have a duration of  1 month unless otherwise requested by the customer at the time of purchase.
The banners for your Internet advertising must be provided by the customer or can be agreed upon at a reasonable price with one of our officials by contacting us directly

---
| | | |
| --- | --- | --- |
| BANNER POPUP HOMEPAGE | | |
| Â  | | |
| BANNER POPUP FINANCIAL NEWS | | |
| Â  | | |
| BANNER POPUP WORLD NEWS | | |
| Â  | | |
| BANNER POPUP Information Technology NEWS | | |
---
CENTRAL POPUP BANNER HOMEPAGE
 

CENTRAL POPUP BANNER

FINANCIAL NEWS
 

CENTRAL POPUP BANNER

WORLD NEWS

 

CENTRAL POPUP BANNER

Information Technology NEWS

  CONTACT US TO CONFIRM THE CHOSEN DISPLAY AREA  
THE ADMINISTRATION OF THE SHADOIT CONSULTANCY GROUP, RESERVES ITS UNQUESTIONABLE RIGHT, TO REFUSE THE PUBLICATION OF THE PROPOSED BANNER FOR YOUR INTERNET ADVERTISING IF THIS VIOLATES THE NET ETIQUETTE OR IF IT REPRESENTS A MISLEADING ADVERTISING OR MAY VIOLATE INTERNATIONAL LAW.
THIS IS IN THE INTEREST OF ALL PARTIES INVOLVED AND FOR THE SAFEGUARDING OF THE GOOD NAME OF COMPANIES
  Our consultants are at your complete disposal … do not think and contact us