Offshore bank current accounts, are the solution in case of personal bankruptcy or of one's own State or serious difficulties of the Bank of a European State Bank or a possible equity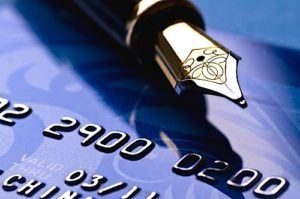 Offshore bank current accounts are the only lifeline in case of bankruptcy of a bank, or serious danger for a balance sheet o risk of default of own State, as it is not possible for the Bank or the State of belonging, to get their hands on the monetary capital deposited outside theEuropean Union or in an EU country with high confidentiality, this also in the case of the failure of a State or the loss of bank reliability.
They often made people believe, and the idea of ​​the reason is not peregrine, that moving large sums of money was not legal but that it does not correspond absolutely to the truth.
The movement of capital is possible with a bank transfer, from your current depository bank, to the offshore bank of destination and, if due to aggressive taxation, the body responsible should ask us the reason for this move, the answer is easier than how much you can imagine: "As a result of the banned dangers for some European banks or some European countries, I have moved my capital to the bank of another European State or outside of Europe and I will declare it to move according to the law in force".
It is obvious that the journeys recommended by us should not exceed Euro 40.000 by bank transfer, to avoid excessive handling costs (European banks apply rather high handling costs and change from Institute to Institute), but it is always possible to move too much money. huge and our financial advisors will always be available for protect bank savings and assets of the client allowing you to act in legality and in ways that are completely correct.
A clarification that we have to do is that for the Italian citizen is not very different, as it will be sufficient during the declaration of income for the following year, to properly fill in the tax RW and the box PF, indicating which Bank is the institution, in which country are our capitals, the coordinates of your offshore bank current accounts and how much is the average stock, paying only a fee equal to Euro 34,20 (IVAFE) for each checking account detainee.
SHADOIT BUSINESS CONSULTANCY LTD is interested in the opening of the offshore bank current accounts for the common European citizen, for the company, for the employee who wants to be credited with his salary thanks to agreements with accredited introducers and very often using their own consultants.
Many think that banks in electronic money (e-bank), are convenient, but do not realize that their state still receives the notification of opening a current account and that often are not banks outside the European Union.
The security of offshore accounts, but also onshore (EU), is linked precisely to the fact that they are opened in real banks, in geo-politically stable states, where there are no limits to the amount of deposit that can be made and withdrawn, where Debit cards are released and can be managed very easily with what we all know as Home Banking or Internet Banking.
The possibility of being able to talk with the director of a real bank is far different from having to send an email and having to wait for a probable answer, you also have the possibility to speak with the exchange office and be able to interface our broker financial for possible investments on the stock exchange; at the end everything opens up a different scenario from that to which we would have us believe with electronic money accounts, which are not to be despised but have their limitations.
SHADOIT BUSINESS CONSULTANCY LTD, with its consultants and its partners, has statutory relationships in other States, gives the possibility of being able to secure their capital in non-European or European countries still highly bankly, thanks to current accounts offshore and onshore but above all, once our task has been completed, all the documentation that you have issued to us will be destroyed immediately as also foreseen by the GDPR (European Privacy Decree 679 / 2016) following the request of data destruction by the customer.
All of this will protect you from any unwanted tax or asset retaliation of your state and will guarantee you offshore accounts containing your savings, not subject to European banking problems that are destroying the finance of the member states with the various decrees save banks.
You can get your offshore bank current accounts in a very short time, counting on an Internet Banking like the one you have always used, and on a debit card that can be used in your State as Visa or Master Card with minimum charges, often below those present in the European Banking Institutes.
Our consultants are at your disposal, if you are seriously interested do not think about it and contact us