Email porn scam are part of the reports of spam that in the last period were subjected to the organs of the Italian Postal Police, with the attempt to extort money to prevent the spread of compromising information regarding visits to pornographic sites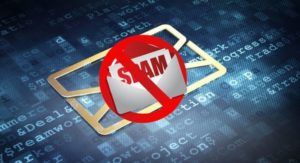 The best choice is not to fall into deception, ignore the content of the scam porn email and throw it in the trash of our e-mail client as it is all fake.
Technically, it is not possible to insert viruses or malware directly into an e-mail server, without the system administrator noticing it and the system does not report a breach of protection, especially if it is spam.
Systems email server, enjoy systems of protection that few people know, especially if they are owned by private companies and not in co-location, the systems that follow these machines always set the traps and software sensors against spam, which if they click immediately send an alert alarm with the consequence of putting the system offline until complete verification.
Even Microsoft systems are protected almost adequately by a system antivirus and a firewall and only a naive would have the courage to disable them to read a message received via email.
The spam content of the porn email scam read the following message:
"Your account has been hacked! Hi!
As you have already guessed, your account has been hacked, because and from there I sent this message.
I represent a famous international group of hackers.
In the period from 22.07.2018 to 14.09.2018, on one of the adult sites you visited, you took a virus that we had created.
Right now we have access to all your correspondence, social networks, messenger.
Indeed, we have complete dumps of this type of information.
We are aware of all your "little and big secrets", yes yes ... you seem to have a whole secret life.
We have seen and recorded how you enjoyed visiting adult sites ... My God, what tastes, what passions you have ...
But what's even more interesting is that we periodically recorded you with the webcam of your device, synchronizing the recording with what you were watching!
I do not think you want all your secrets to see your friends, your family and especially your closest person.
Transfer 300 $ to our currency crypt portfolio Bitcoin-19U- qqd8mvBNMAZHVQ8XAZsvxnT- 7VoVn8iS
I guarantee that immediately we will eliminate all your secrets!
From the moment you read this message, a timer will start.
You will have 48 hours to transfer the sum indicated above.
As soon as the amount is paid into our account all your data will be deleted!
If instead the payment does not arrive, all your correspondence and the videos that we have automatically recorded will be sent to all the contacts that were present on your device in the moment of contagion!
I'm sorry, but you have to think about your own safety!
We hope this story teaches you to hide your secrets in an appropriate manner!
Take care! "
Now, as this email scam was written in Italian almost correct, nobody can take control of any device and install a virus by illegally penetrating an email.
The advice that the technicians of SHADOIT BUSINESS CONSULTANCY LTD always give their customers is to change the password periodically and never use passwords that are easy to discover, but use complex words with at least one set of numbers attached and never with references to the date of birth.
The question that should be asked is: "How did they find my email address? "
For those who have a Storage Email, it will not be possible to trace the IP of the one who sent it as being a masked and false IP, the Server Email system will make it appear that the spam and the email porn scam itself, has been sent from our own account and this already, should make us understand the falsity of the email.
Our social lives (and not social), are destined to be always traced due to registrations that require the insertion of the email address; often, we recommend that you open a mailbox on Yahoo or Google and use it for these events to avoid the excess of spam, so as to leave as few traces back to our privacy and to the email addresses often used for work.
However, always be wary of prizes, of banks that may be yours and that send you spam and phishing emails for security or other reasons, always remember that if the bank has something important to tell you, it will contact you by phone and it will not ask for your bank details, your bank access and your passwords by email, let alone by phone.