England for the business, here is a resurgence of a whole series of perspectives that certainly require the attention of those who want to do real business and especially quickly as they are not usually used to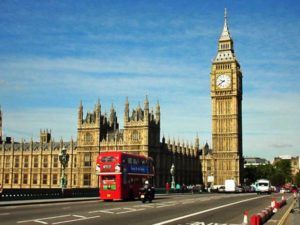 First of all, it must be said that in England taxation is one of the most appreciable as it is transparent and has a fixed rate of 19% up to 1.500.000 GBP (one and a half million pounds) and already the right to pay taxes appropriate to The work that one carries out is the greatest advantage we can find in a continuously oppressed Europe.
Contrary to other states that adopt very aggressive fiscal policies, from the police state, England prefers social peace and trust towards its taxpayers who hardly betray the expectations of this important and serious state.
The business is running fast and thanks to the fact that today we can sell lots of glasses and tomorrow we can decide to sell whole banks of potatoes, the profit is in first place and the companies enjoy a whole series of innumerable tax benefits dictated by a real and a real bureaucratic simplification that makes it easier and quickens the possibilities offered by international markets.
With BREXIT, the possibility to further reduce the tax rates is being considered and the opportunity to get off from a 19% to a 10% is achieved thanks to the lightening achieved by the separation from the heavy European burden, making England primary for the business
Many professionals suggest, before registering a company in England, to register one or the Maldives, or in Belize or in the Delaware and then make them become majority shareholders in the new companies that will be established in Great Britain.
This is not, according to our consultants, of primary necessity, as you can still sign agency contracts with other companies and pay the 95% of profits leaving a 5% in England, on the amounts of which we will have to pay taxes.
The substantial difference consists in the fact that maintaining a clear separation between companies, could be useful in the near future in the case of problems with the British company, although it could reduce the already low taxation.
To open a company in England for the business is to have acquired a higher gear compared to its European and above all Italian competitors, because first of all there is not the burden of the Data Protection Agency that obliges us to fanciful registrations, but it is only compliance with net-etiquette and data processing rules is necessary.
We do not have the problem of declaring VAT because the VAT number is not issued if we do not reach a gross amount of 83.000 Pounds and the time to get it varies from 3 months to 5 months and to year end, in case we exceeded this amount , we will only have to pay 10% on income.
The notaries to whom we are accustomed to draw up contracts, develop any corporate relationships and other, are no longer the cornerstone of the companies as all operations can be carried out quickly without their indispensable presence with considerable savings.

The companies do not pay taxes until the twenty-first month and will have the sole obligation to keep the accounts simple, orderly and fast thanks to some very intuitive online applications or using the billing package of the SHADOIT BUSINESS CONSULTANCY LTD.
The corporate form most used in England is the Ltd (Private Limited Company) which is the equivalent of the Italian Limited Liability Companies (Srl) but with the difference that a British Limited enjoys unimaginable advantages for a manager accustomed to working with Italian companies , distinguished by slenderness, economy in the constitution and drafting of contracts.
In England for business, English Limited can have up to two Directors (Directors) but usually only one is appointed who can also be the sole shareholder, there is no limit to the minimum amount to be paid for the company incorporation ( a share capital may also be declared by 1 GBP), and unlike Italian subsidiaries, although there is a separation from shareholders and directors by only responding with the share capital or percentage thereof, a Director is unlikely to be persecuted if the company fails to stand out good financially.
With the creation of BREXIT and the agreement with the European Union, England has managed to further grab the benefits it already enjoyed in the past for free trade and trade, but having a free hand for bilateral agreements with other countries without the limits that the European Union imposes on its member states.
However, there is the problem that many people pose for what is defined "foreign clothing", but this is also one of the many harassment that some States try to put in place to tax their citizens and to avoid their effects, we resort to the so-called "nominee" and that is, people resident in England who lend their name to make us Director and Shareholders, releasing a depository fiduciaria (in the case of shareholders) and a power of attorney (in the case of directors) and legally allowing us to drive the company as we believe it may be for the business we intend to develop, or by first establishing a company in Delaware ( USA) which among other things has 0 (zero) taxation and then incorporating the company in England as Ltd where the Delaware company (USA) is holder of the 100% of the shareholder and even if we are appointed Director, not it is essential that we receive a salary that should, logically, be taxed in the State of our residence and therefore we can exploit the England's business opportunity.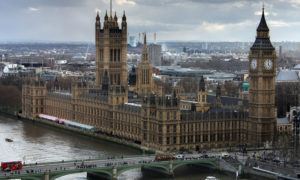 If you want to open one offshore companies in England SHADOIT BUSINESS CONSULTANCY LTD it will provide you with all its experience and assistance dictated by important financial advisors and partner companies of significant experience and importance, allowing you to quickly reach your goal in complete safety and in full legality and above all with a minimum bureaucracy.
You can always count on the advice of our professionals and our partners for your business operations, to search for possible investors in your projects and to protect your capital and assets thanks to the close collaboration with an important and above all , serious Corporation company of Panama, which may constitute foundations that will shelter your assets or request us to register LLC company in the State of Delaware (USA) for protect your assets and capital obtaining documentation that is perfectly in line with European standards (apostille and notarized documents as prescribed by the AIA Convention).
You ask us to act in your name (fiduciary relationship) and you can ask us for agrowing bank accounts in geo-politically stable countries where others could not succeed in the enterprise because you are not resident in that country, but where we have, over time, have maintained business relationships and state relationships of primary importance.
Our guide for your business will be an added value that will allow you to do business quickly and in total safety, being able to also avail of experienced lawyers with considerable experience in international law, expert accountants and senior officers with years of experience gained behind the shoulders in prestigious companies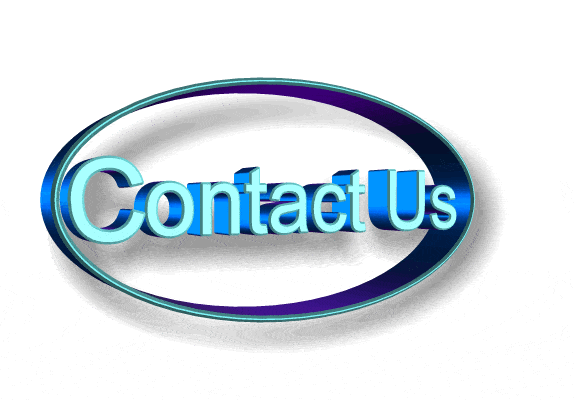 de international.
Our consultants are at your disposal, if you are seriously interested do not think about it and contact us
.